FAQs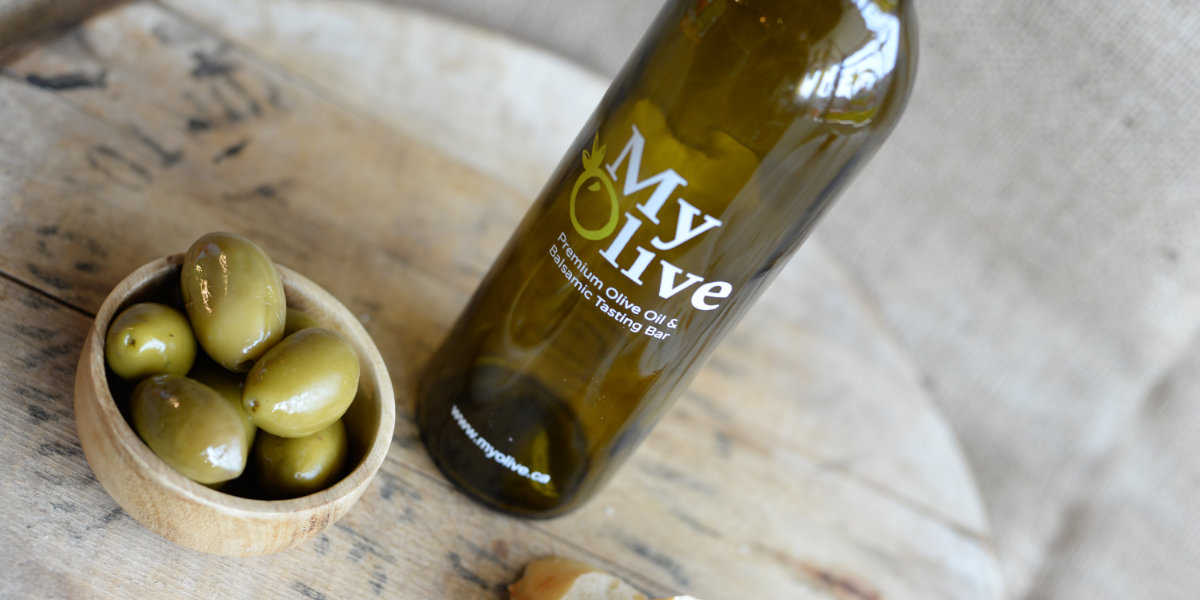 What makes your Olive Oil Premium?

All of our olives are picked and crushed early to ensure the Olive Oil contains the most nutrients possible. Picking early does not provide the highest yield however, it produces the best olive oil; then our oils are tested so that we can provide you with important facts like; Polyphenols;Free Fatty Acids; Peroxide and Oleic acid.

Why should I cook with your Olive Oil and not a commercial grade Olive Oil?

We completely understand that our product is premium and it almost feels like a waste to cook with it and that is not the case at all. Our Olive Oils are low in Free Fatty Acids so they have a high smoke point and lots of nutrients which is what you want your food to absorb during cooking. Like a chef once told us "Never cook with a wine you would not drink" same goes with Olive Oil – cook with one that you love and trust.

What is balsamic Vinegar?

Balsamic Vinegar is made from Lambrusco or Trebbiano grapes, which are pressed and kettle cooked over fire until reduced by half. Once this process is completed, the Balsamic Vinegars are then placed in wooden barrels and aged for a minimum of 12 years.

All of our Balsamic Vinegars are made by a family in Modena Italy that have been making traditional style balsamic for 3 generations.

What is the difference between Dark and White Balsamic Vinegar?

Both are made from the same grape with the only difference being that Dark Balsamics are cooked at a higher temperature so that they darken and thicken. White Balsamics are cooked at a lower temperature so that they do not darken and are not as thick.

Do you have a refill program for your bottles?

We do offer a refill program; customers can bring back MyOlive bottles (clean and dry to prevent cross contamination) and bottles can be refilled and a $1.00 will be deducted from your purchase. This program is currently on-hold due to the Pandemic. We are working with Toronto and Peel Health Boards to determine if/when it can return.

What is the nutritional value of your products?

We have posted all the nutritional information for our Olive Oils and balsamics which can be found on all the product pages. As you will see everything is pure and natural! All products are tested with a zero tolerance for pesticides.

Are your Olive Oils and Balsamics Vegan and Gluten Free?

Yes, all of our Olive Oils & Balsamic Vinegars are Vegan and Gluten Free – no additive or fillers, just all the good stuff! Even our Butter Flavoured Olive Oil is vegan certified.

What is the shelf life of your products?

It does vary by product.

Olive Oils – ours are very fresh which is why we support two crush seasons (Fall from the Northern Hemispher) and Spring from the Southern Hemispere.

While our Olive Oils will not go bad or "rancid" for a very long time our suggestion is to only purchase what you will consume in 4 or 5 months, that will ensure that you get all the great nutrients out of the oil and you can come back and restock.

Balsamic Vinegars are completely different they will not go bad and can last for years – not that you will have them around for that long, they are too delicious!

How should your products be stored?

It does vary by product.

Very easy, just store in a cool dark place and when they are out on a table for serving just try not do have in direct sunlight for too long.