WEDDINGS





Welcome to MyOlive, and likely you have a special event coming up and we would be honoured to be part of making that day as memorable as possible.

We have extensive experience with customized gifts and favours, and the gift of Premium Fresh Olive Oil and naturally aged Balsamics is somethng that friends and family will appreciate and enjoy.

Small or large we have many options to suit just about any budget.

Bottle Sizes
AND just for weddings and special events we have a new size;
5oz or 147ml (see picture below)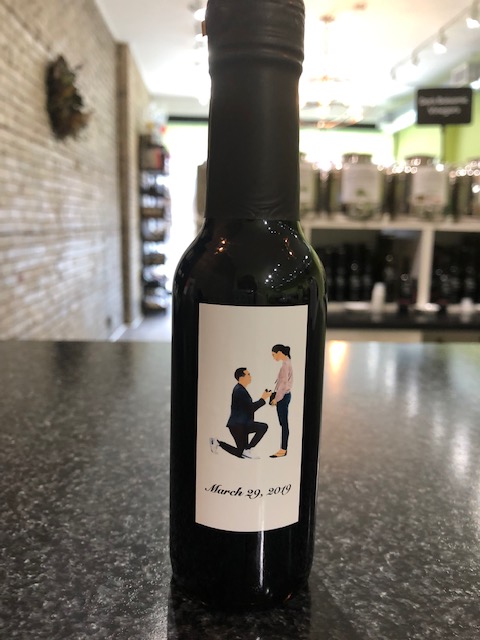 Also, you can either use our labels or we can customize for you: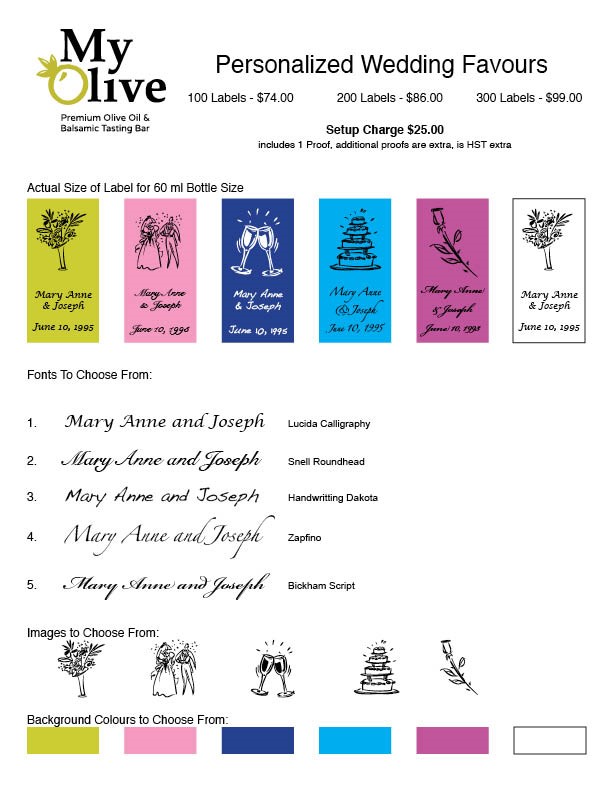 Of course budget is very important and we will provide discounts for larger orders:

10% discount for spend $500 to $999
15% discount for spend $1,000 +

Tasting is the fun part so drop by:
114 Lakeshore Road E, Port Credit (905) 891-2222
151 Roncesvalles Road, Toronto (416) 516- 5483
100 Citycentre Drive, Mississauga (905)949-5333
We look forward to being part of your party plans.
Cheers!
Sandy & Rob